Import collections
There are three options for importing cURL requests into API Studio.
Importing a cURL request: See here
Capturing cURL requests from scripts: See here
Importing collections: Covered in this article.
Steps to import a Postman collection
From Postman, export the collection you want to import into API Studio.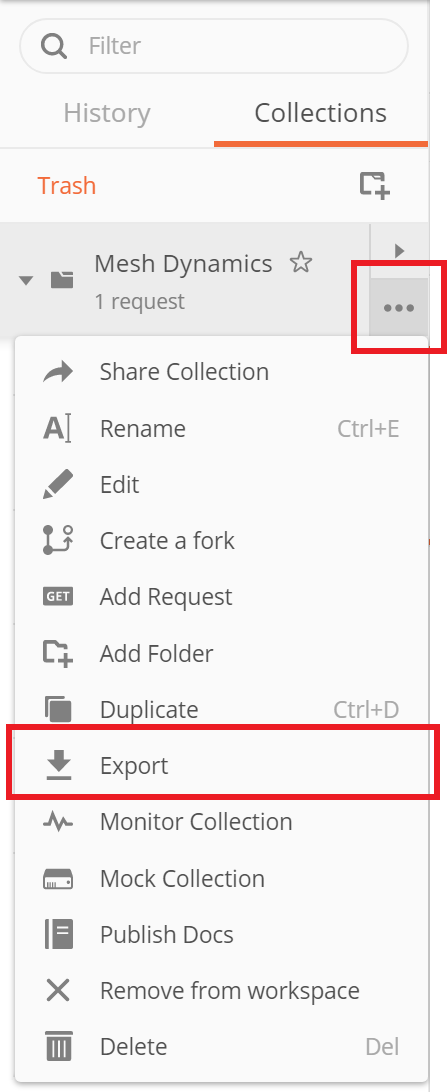 Open the exported collection in a text editor. Select the entire file content (Mac: Cmd+A, Windows: CTRL+A) and copy the entire content into your clipboard (Mac: Cmd+C, Windows: CTRL+C).
In API Studio, select API Editor, and click Import.

Click on the Import Collection tab in the dialog box. Select the target collection from the Collection dropdown.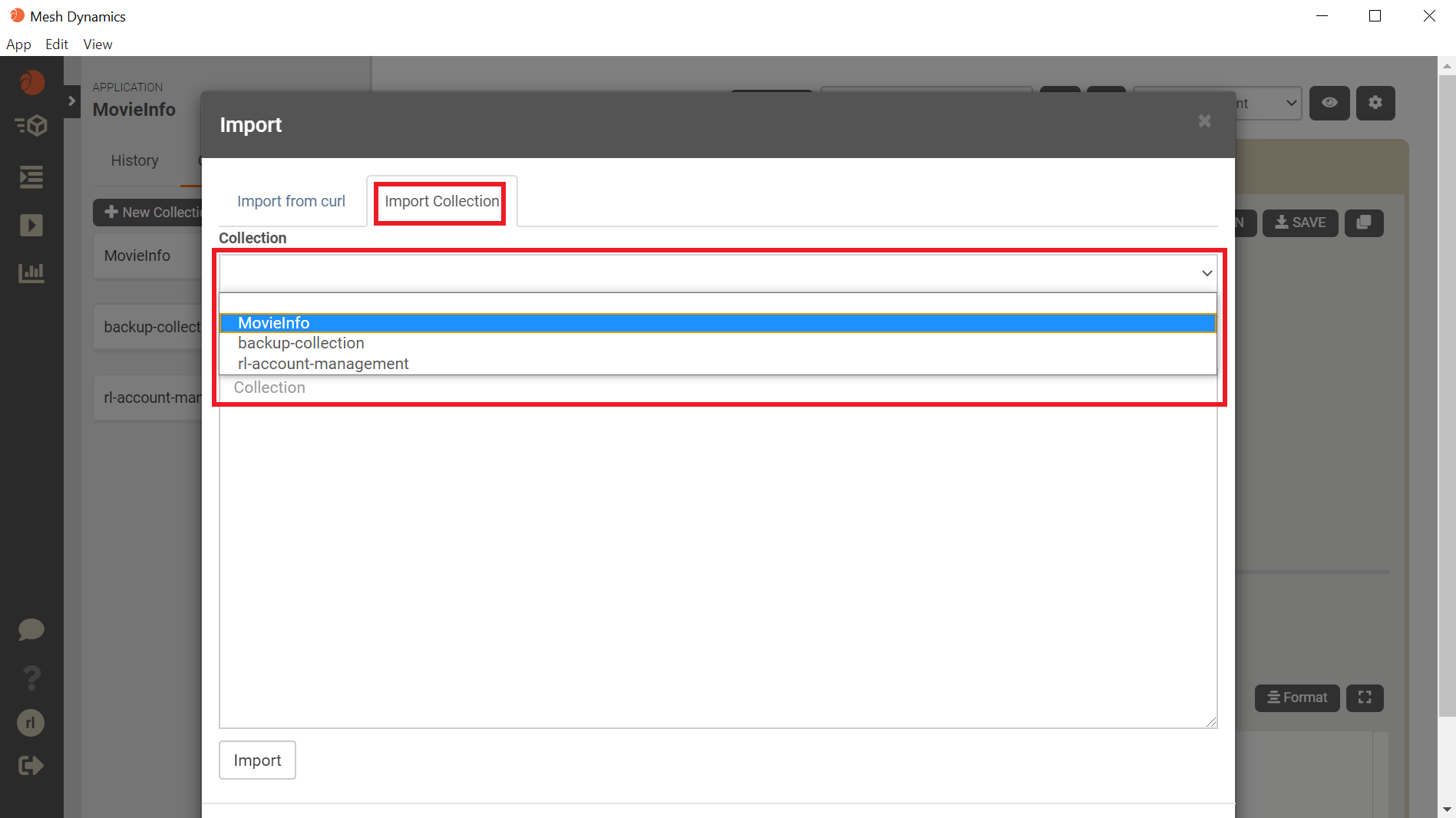 Click into the Collection text box, and paste the contents of the clipboard (Mac: Cmd-V, Windows: CTRL+V)
Click Import to complete the process. All imported requests will be added to the selected collection.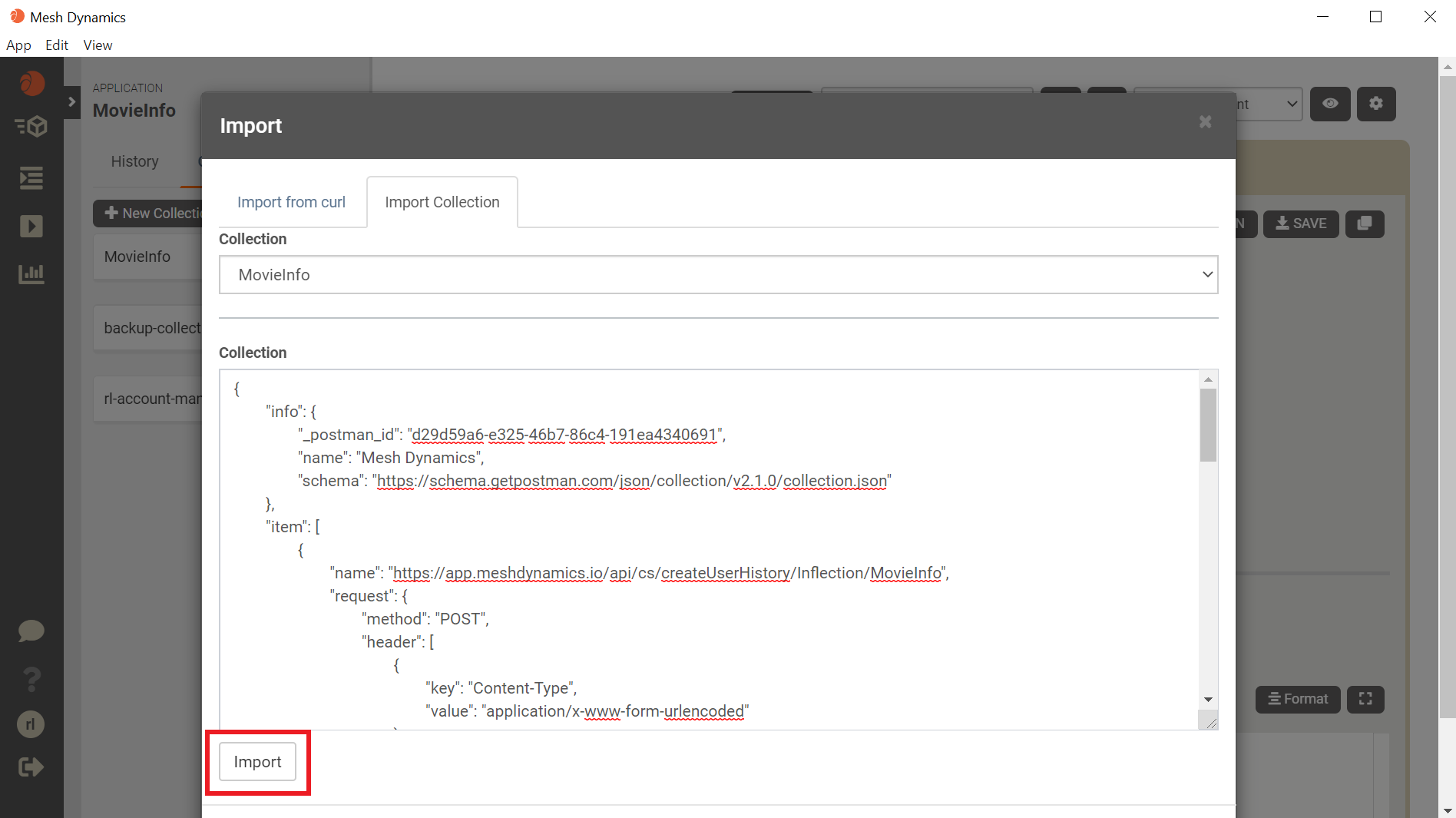 ---
---