gRPC Development with Observability
Let us enable API studio to listen to egress requests and responses of RouteGuide service to the RouteGuider service.
Send egress requests from RouteGuideServer through API Studio
The API studio's proxy is listening for gRPC requests at localhost:9001. So, let us edit the configuration of RouteGuideServer
Add an environment variable GUIDER_SERVICE_URL with the value of localhost:9001.
You could also change line 61 in RouteGuideServer.java to use localhost:9001 instead of localhost:8981/guider.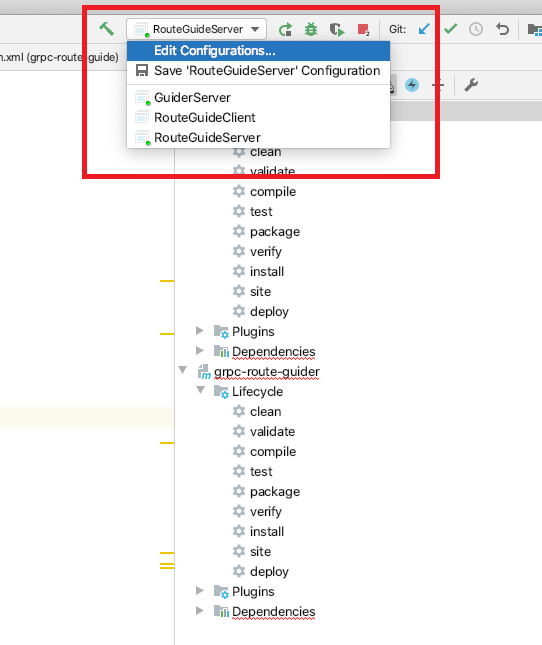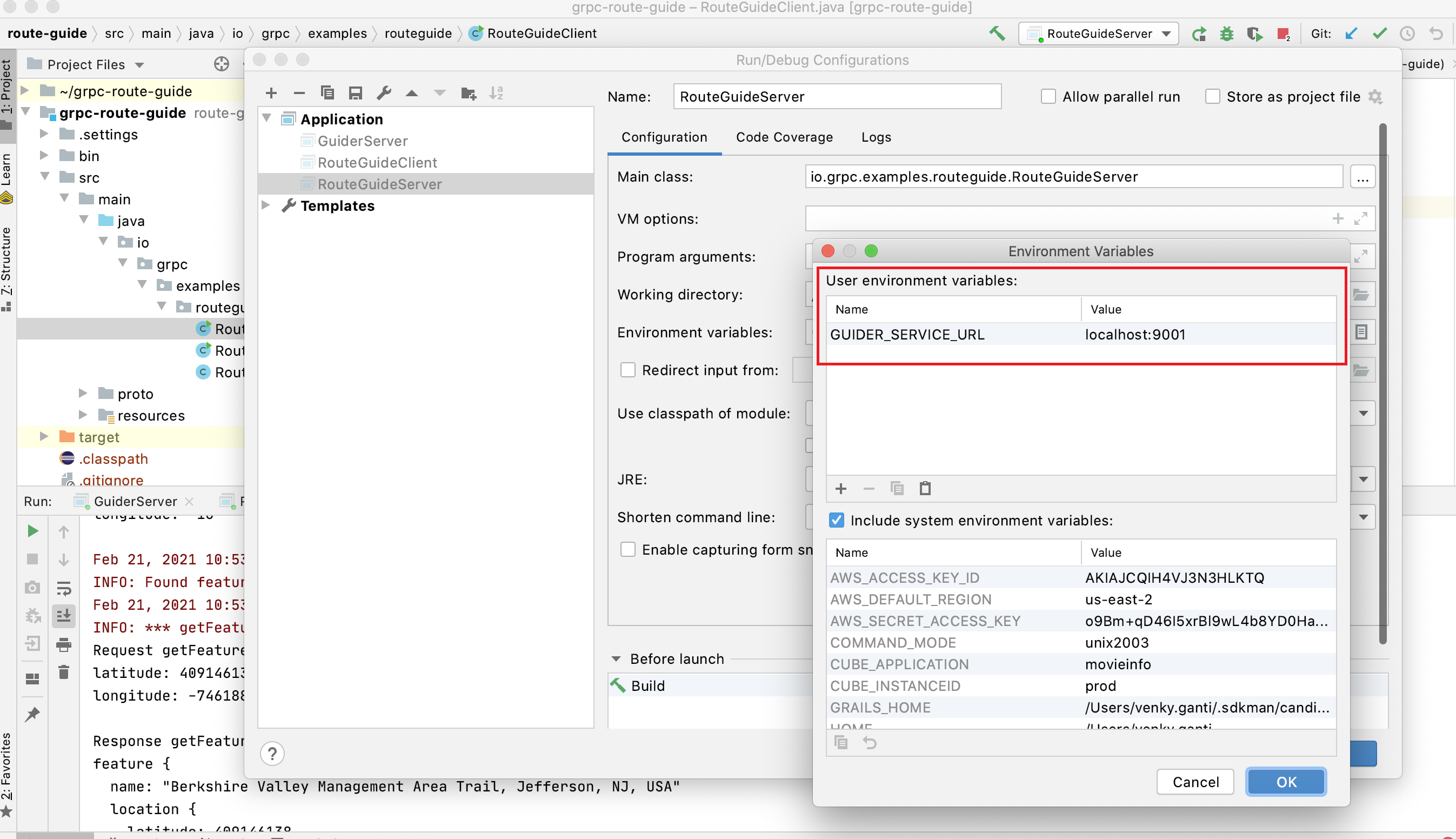 Restart RouteGuideServer in Intellij to pick up the modified configuration.
Configure request forwarding
Configure forwarding the requests received by the API studio to the Guider service, which is running locally and listening at localhost:8981.
Create a new proxy config by clicking the gear icon (2nd from the top right) at the top.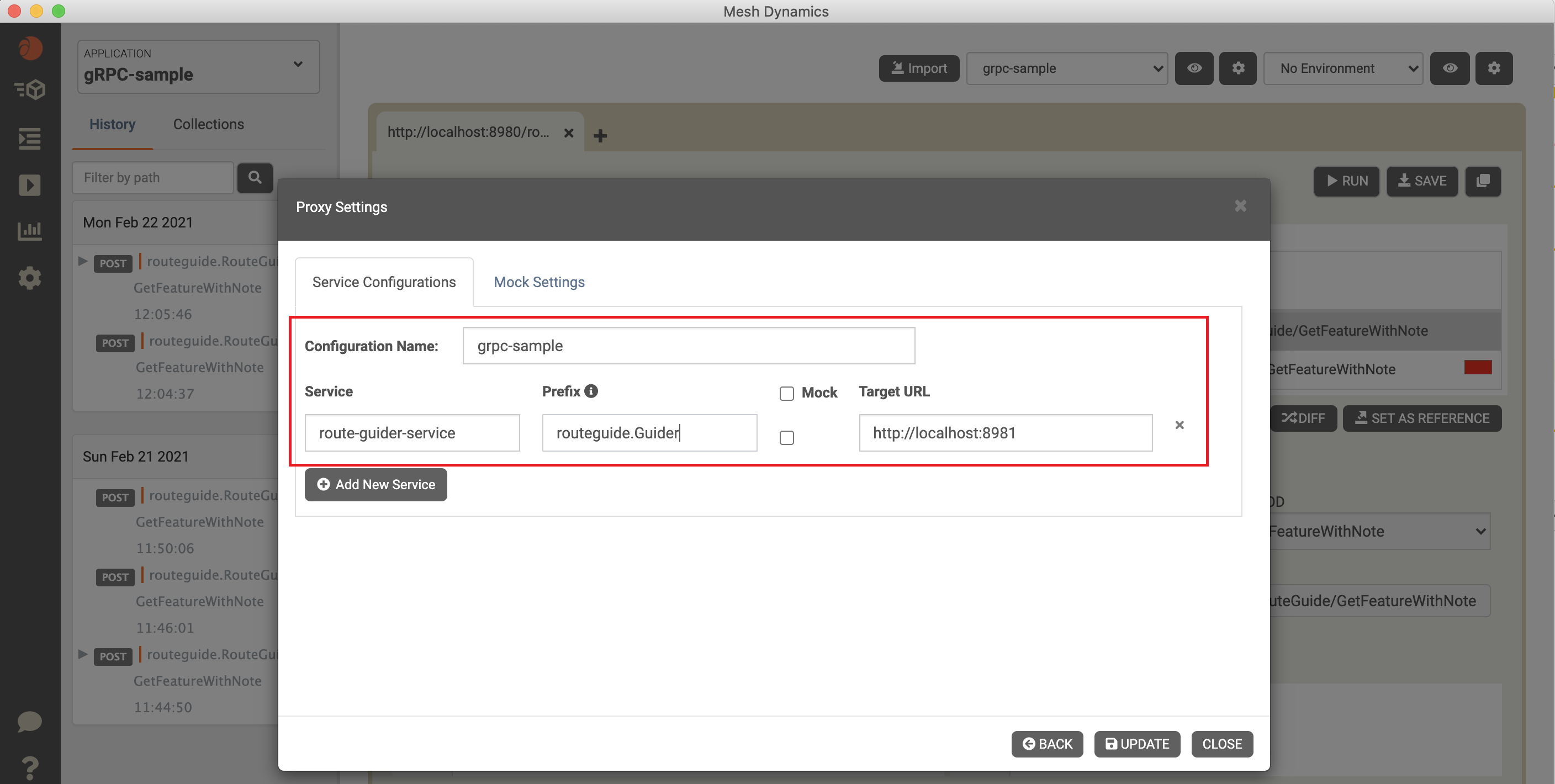 Select the grpc-sample proxy config

Run request
Run the request now by clicking the Run button. Once the request completes, you will see the trace of the ingress-egress request. You can look at the details of the egress request and response as well besides the ingress request and response, on the right hand side pane.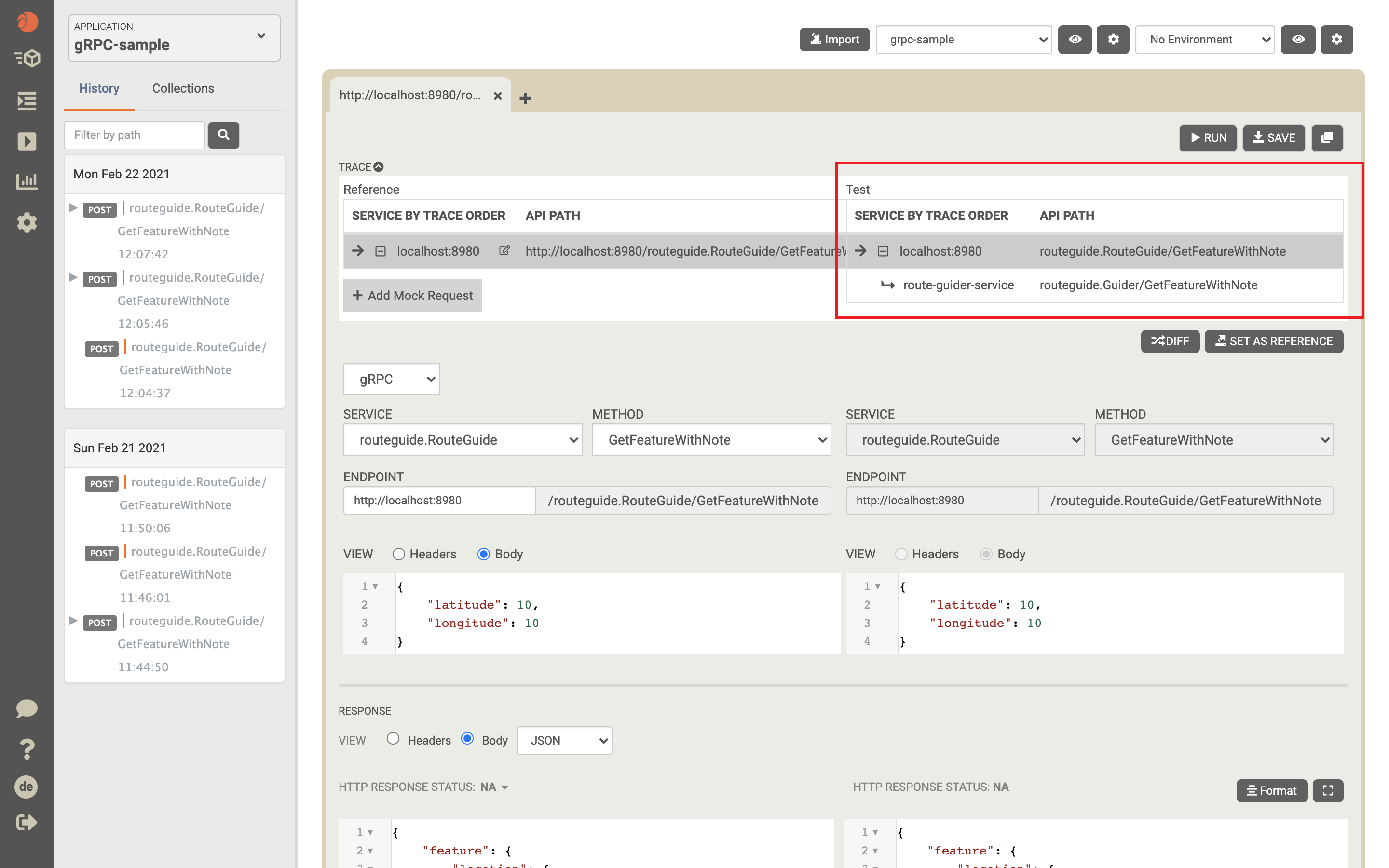 ---
---