Send gRPC Requests
Now we will use the API Studio to send gRPC requests to the RouteGuide service.
Create an app: gRPC-sample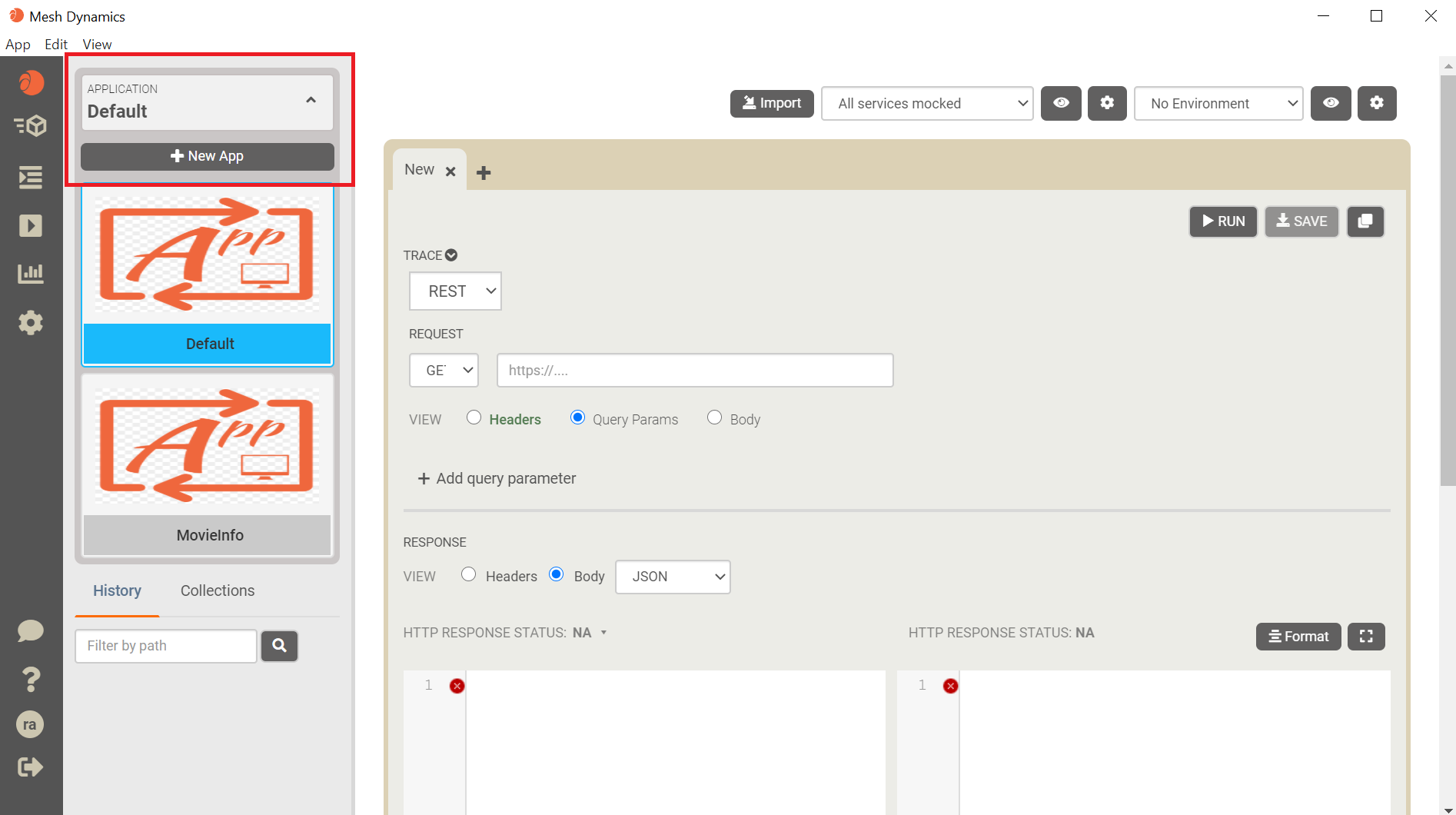 Upload proto file
Click the Settings icon on the left bar.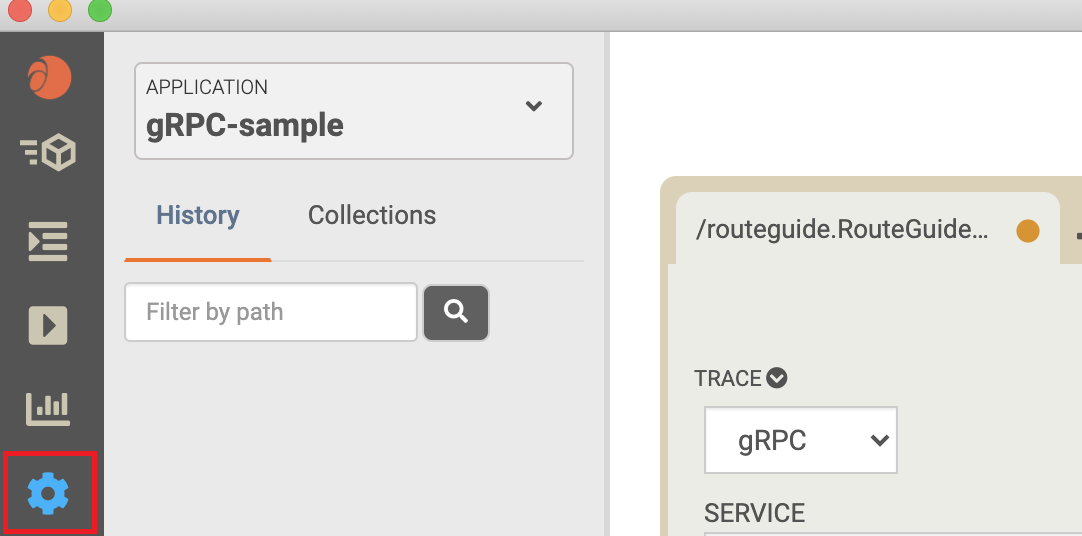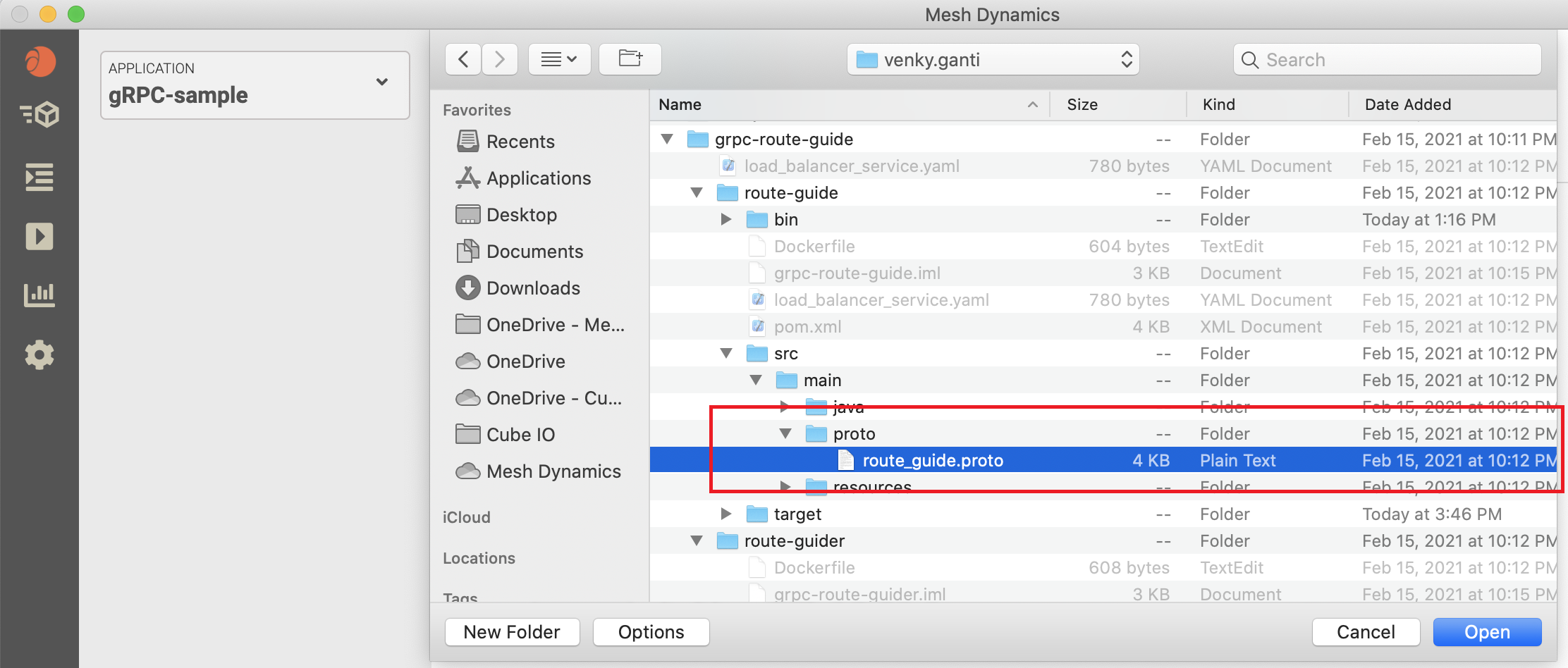 Create and run gRPC request
From the API editor and select gRPC (instead of Rest, which is the default)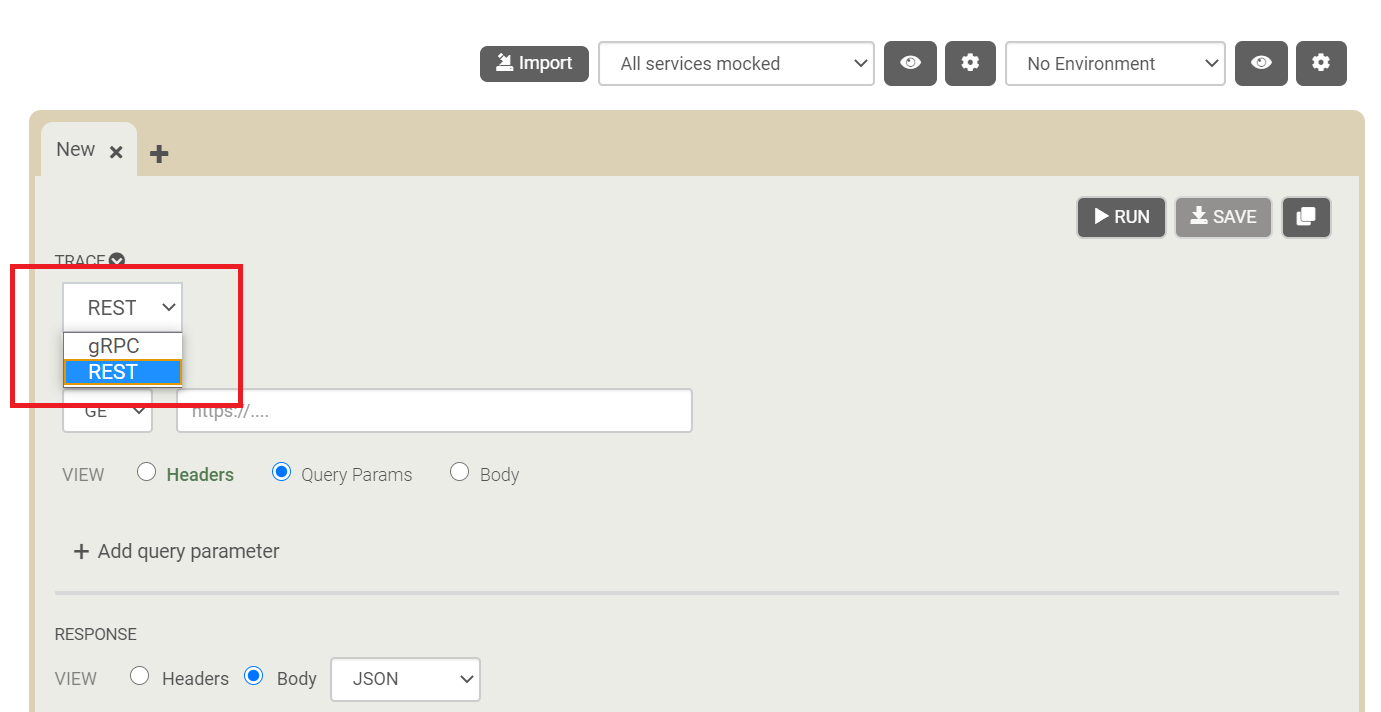 Select routeguide.RouteGuide for the service
For the method, select GetFeatureWithNote
For the Endpoint, type http://localhost:8980 where the RouteGuide service is listening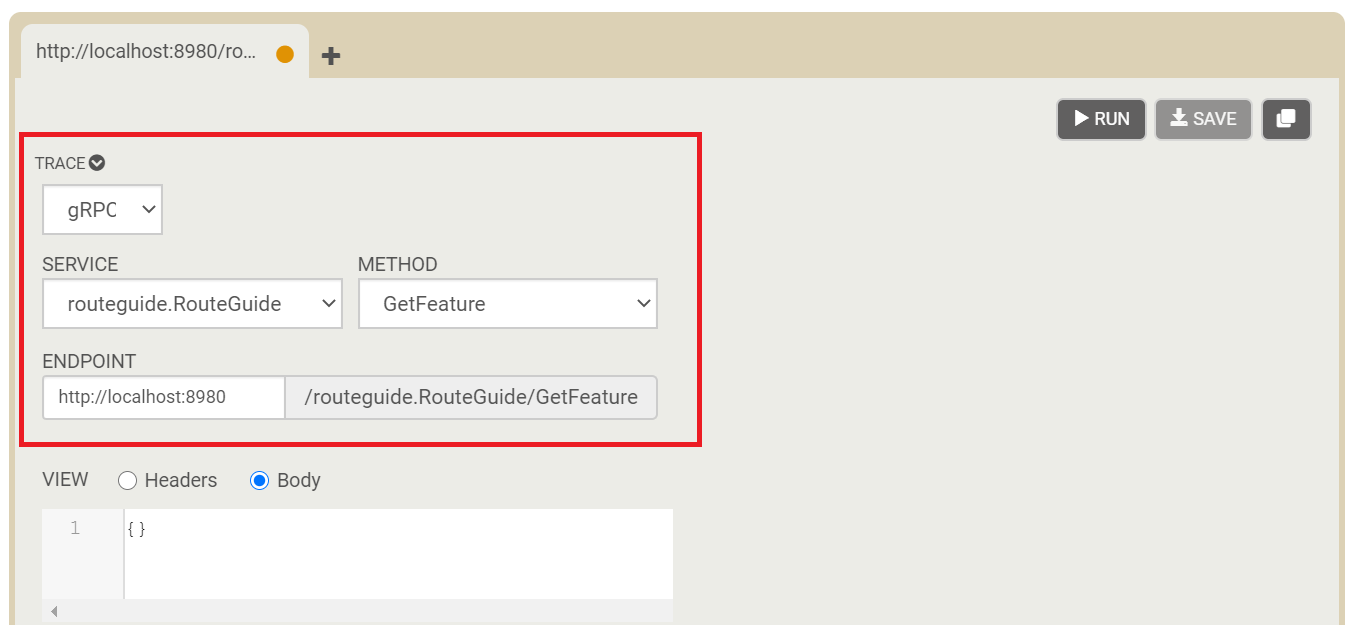 Run the request. You should see the following.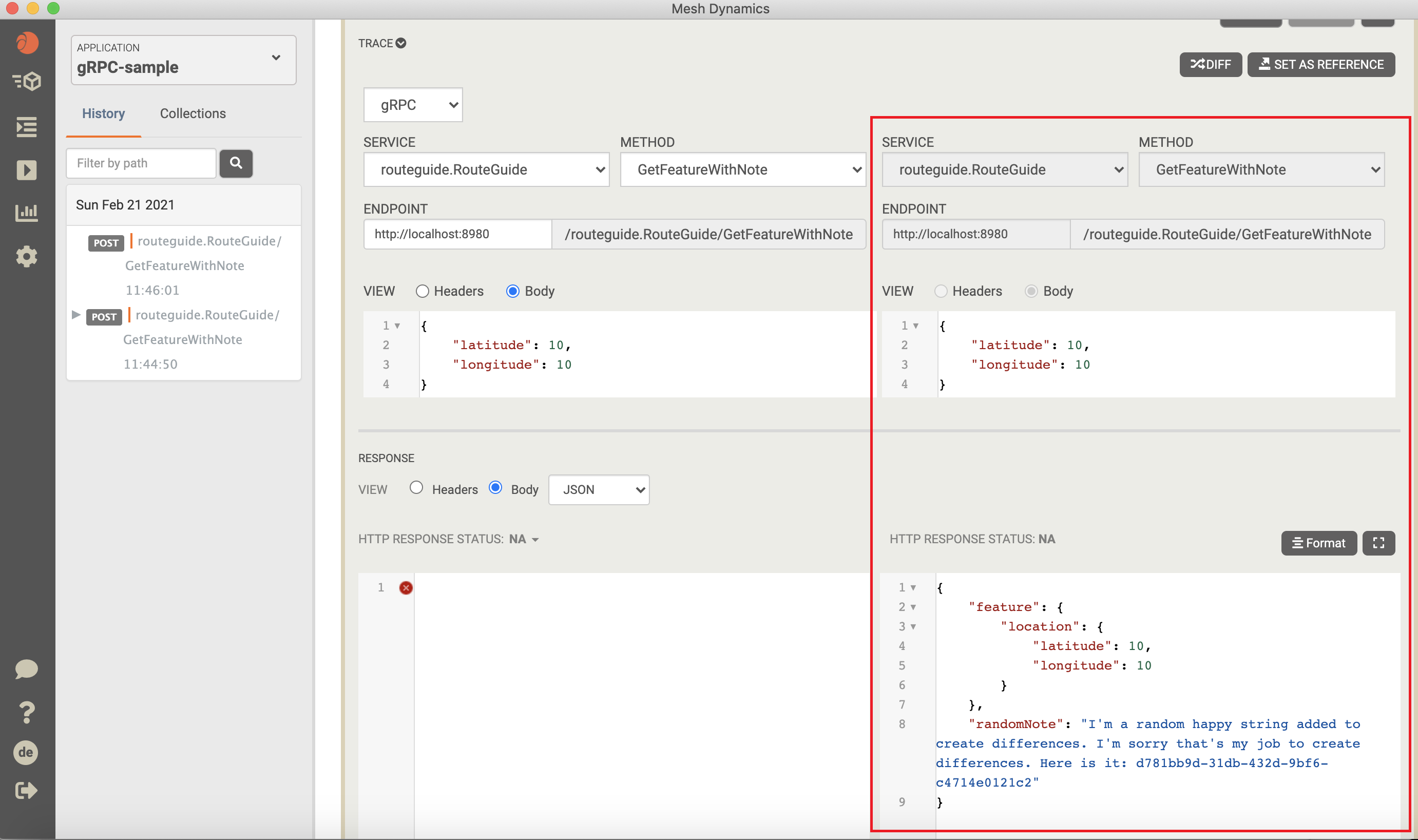 Now, you can set this as the reference request and response by clicking on the Set as Reference button.
Save the API request and response to a collection.
Re-run the request.
Compare the new response with the reference response by clicking on the Diff button. You should see something like the following. The difference is caused by a random note included at the end of the response.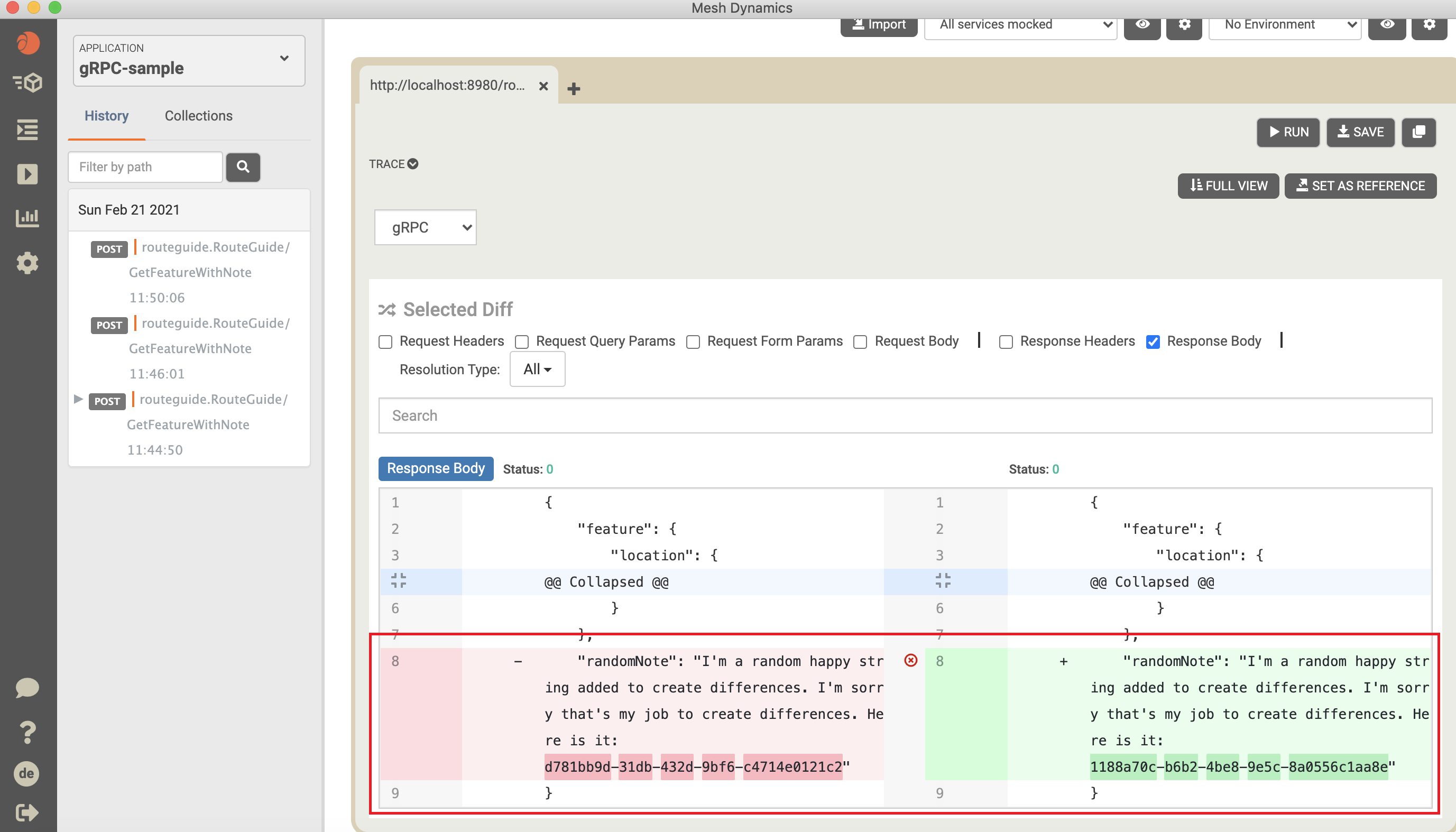 ---
---