Use API Studio to Mock gRPC service
We now show how we can mock the egress request from the trace that we created earlier for the Route-Guider service. We will reuse the data from running the request previously. Thus, mocks will be auto-created by MeshD.
Open the proxy config setting (the gear icon near the top – the second from the right). Click the mock checkbox so it will mock and "update" before closing the config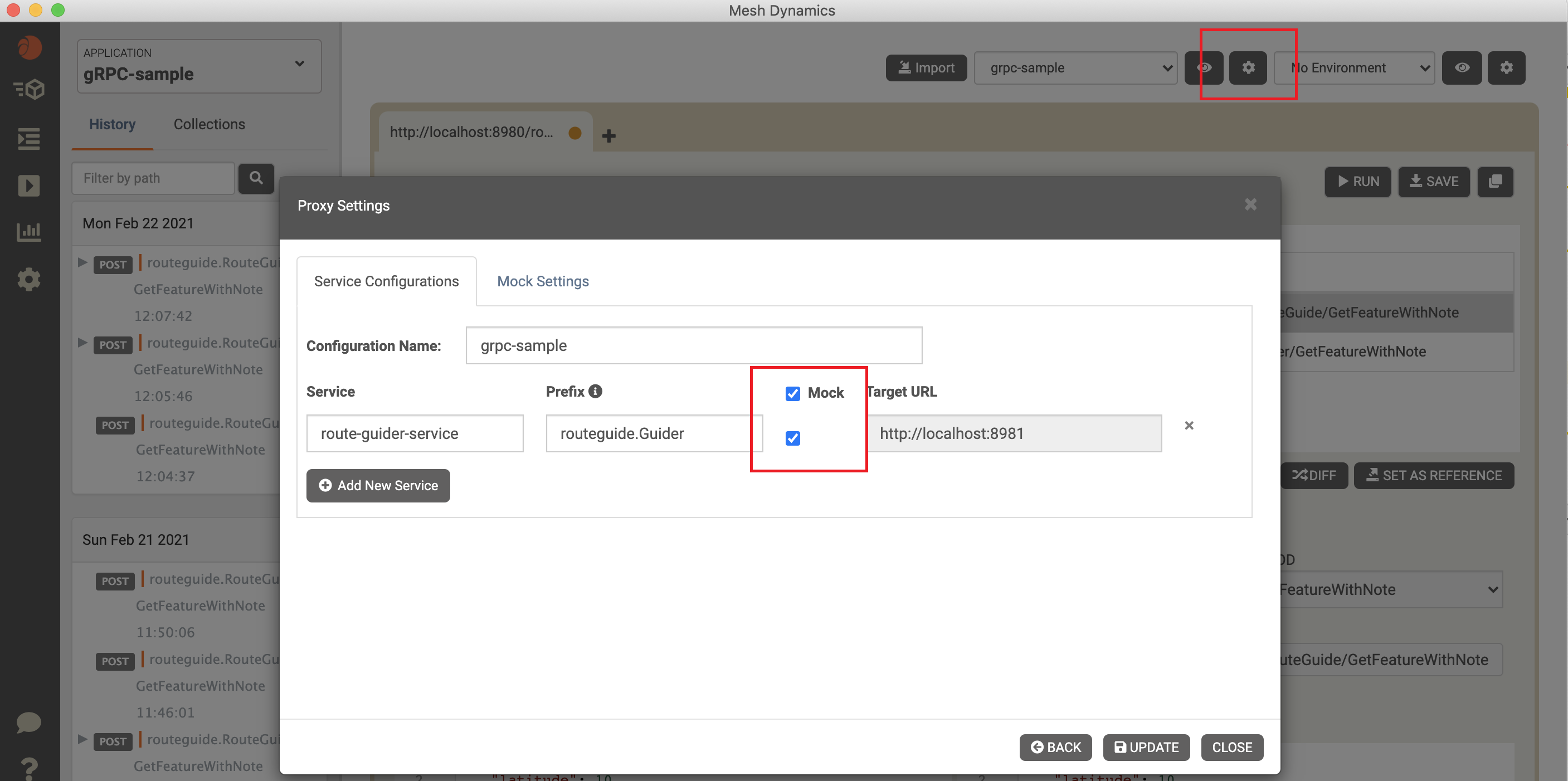 Set the original request as reference.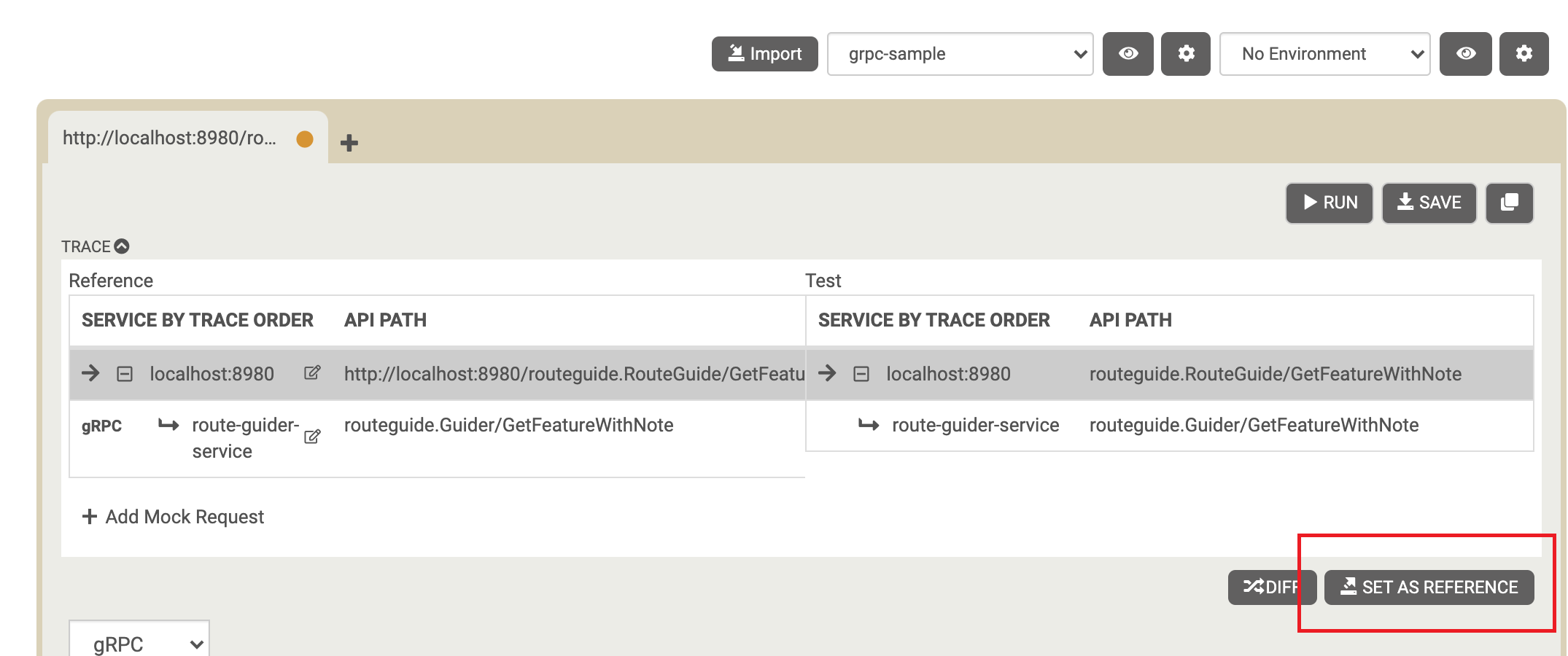 Run the request now and compare. You may have to save the request to a collection before we can do a Diff.  Notice the egress request has an orange bar next to it indicating that the request is being mocked.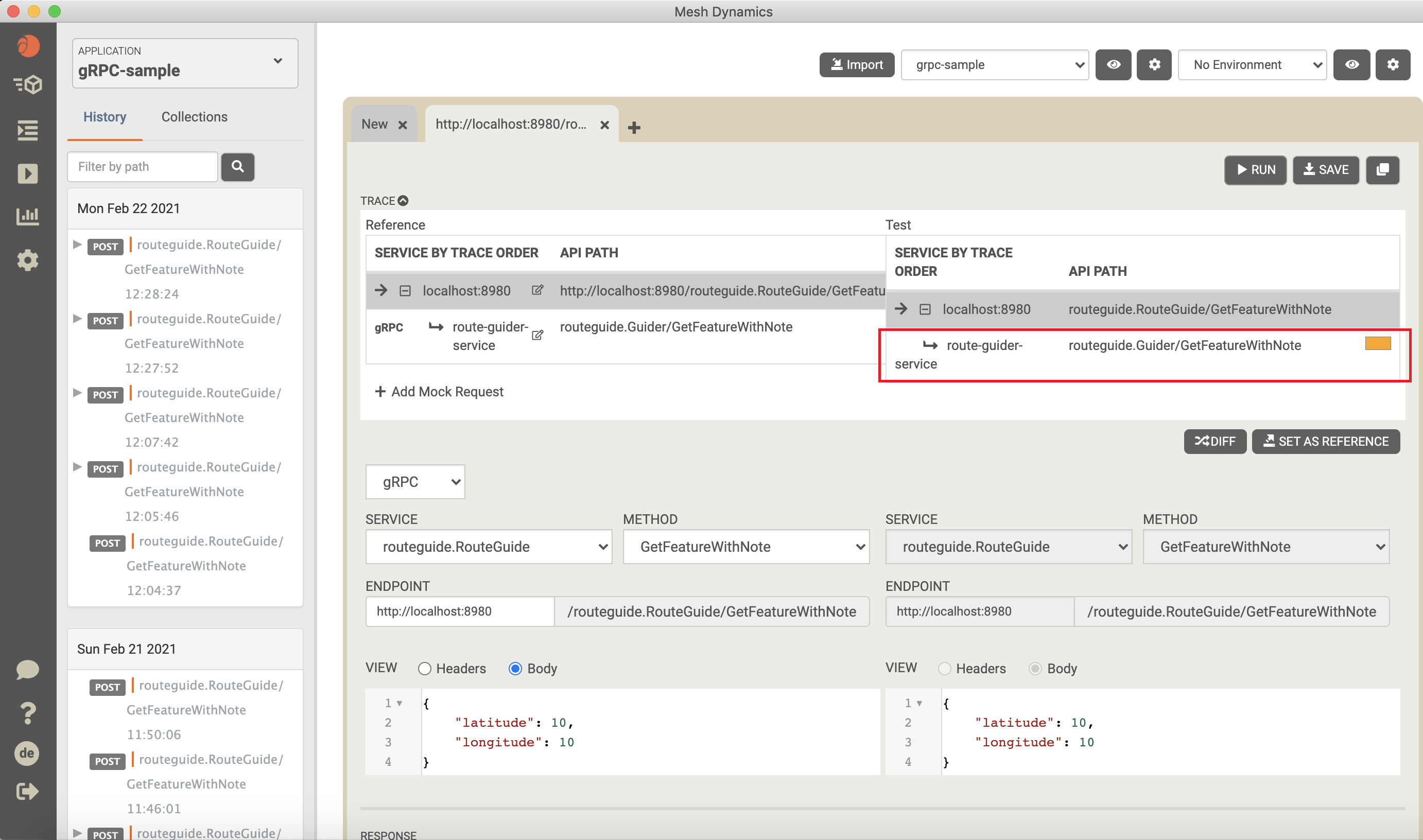 Next
You can use these API traces for creating service tests -- either to be run locally on your laptop or in the CI pipelines. Please see the Service Testing section for more details.
---
---