Import cURL request
There are three options for importing cURL requests into API Studio.
Import cURL request: Covered in this article.
Capture cURL requests from scripts: See here
Import collections: See here
Steps
Go to the API Editor, and click the Import button.

Click on the Import from curl tab. Paste the cURL request into the text box, and press the Import button.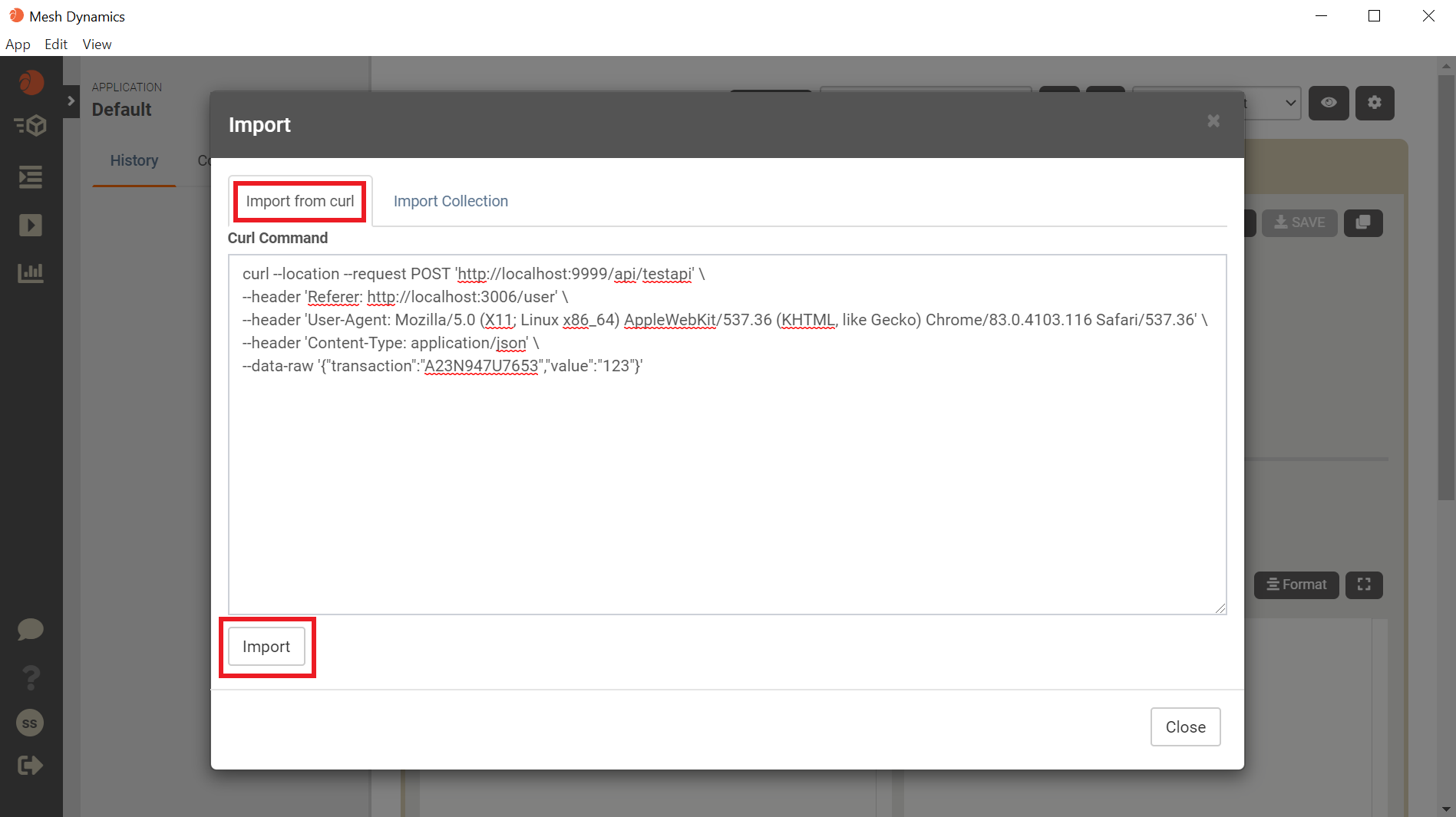 The imported cURL command will appear as a new tab in the API Editor.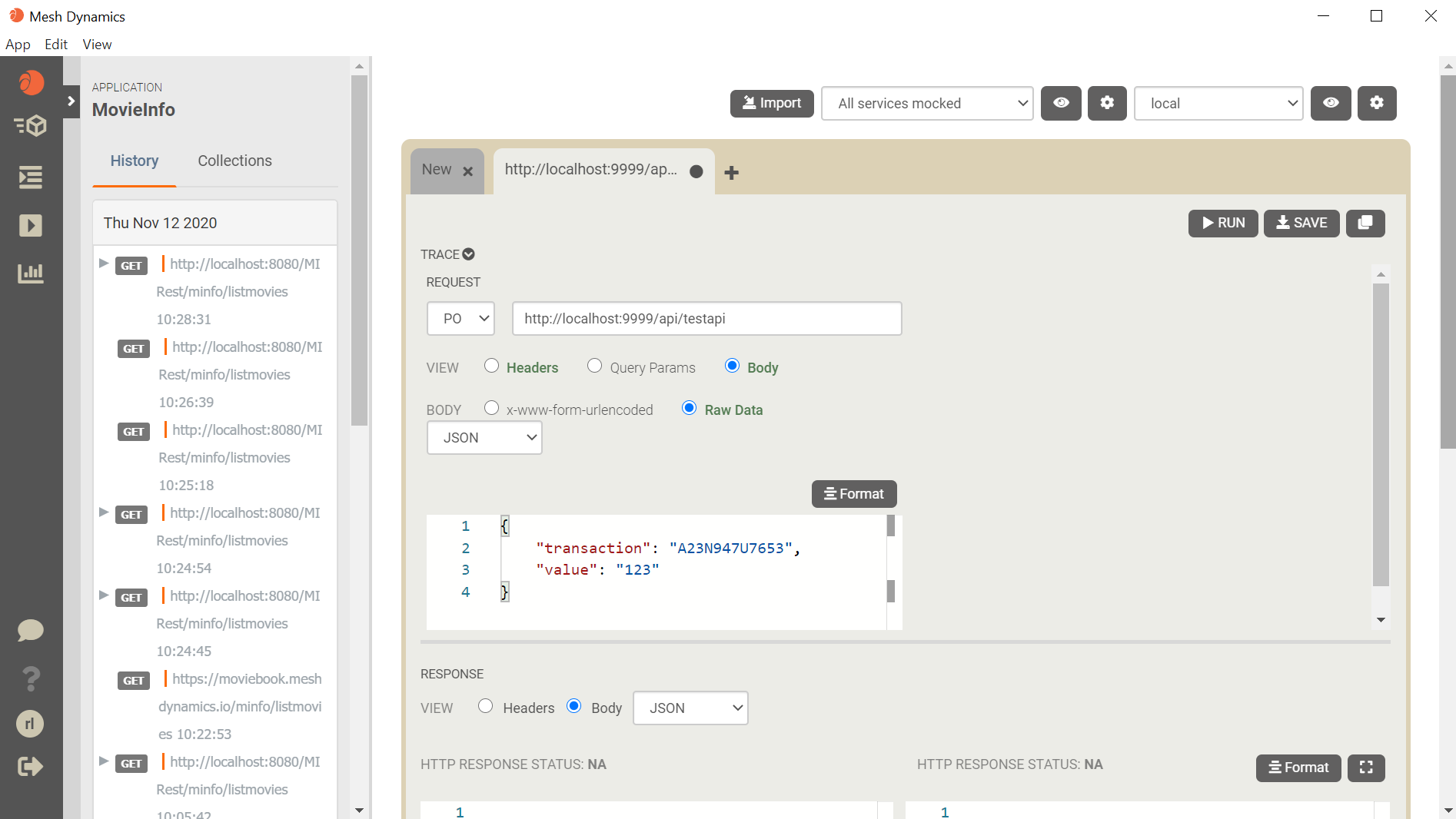 ---
---